Graphic Design | Creative Design| Artwork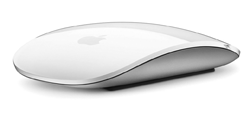 Our specialility is the art of Graphic Design. To create a brand that not only fits your business, but is fit for business. Everyone has a PC, a tablet and the ability to add type to imagery but we research your market sector and create the right impression for you and your company - all at very competitive rates.
With over 20 years experience in the design and production of brand, office stationery, brochures and promotional materials, we can create the right image for you.
This doesn't just start and end with ink on paper, we design display boards, signs, vehicle liveries, Facebook and Twitter headers, websites, email signatures, email newsletters, e-campaigns and even video and animation displays.
With the added bonus of us producing your printed items with extensive PANTONE colour managment training, you can be confident that your image is represented correctly across all media.
---
We have over 20 years software experience.