Marketing Strategies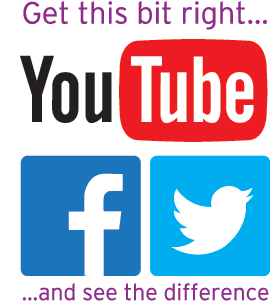 Don't just think that having a marketing strategy is for the larger businesses. It is essential that you have your own marketing strategy designed specifically for you. No matter how big or small your business is we can help with these 5 top tips:
When customers visit your website, 50% of them will leave within 7 seconds if there isn't anything compelling to keep them on your website. Give them something to read or get involved in.
Use simple video or animations to keep your customer engaged. This isn't as expensive as you would think.
Social Media marketing can increase the amount of potential customers who will view your business. Use Facebook advertising to boost your business profile, put your videos on YouTube which become searchable and will drive customers to your website and then on to you.
Advertise your business in the right places that work for you, test and measure your advertising results and see if that advert you placed really worked.
Put a simple form on your website running a promotion or an offer. Harvest the contact details from all contacts that use your form and start building a database of new and potential customers. You can market to them direct knowing that they have shown an interest in your business, promotion or offer.
It doesn't have to cost a fortune, call 01453 826311 now and find out how the right marketing strategy can work for you.
---
We have over 20 years software experience.