Web Design | Web Hosting | Web Services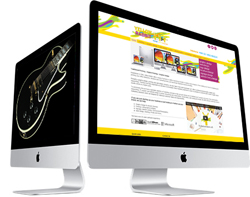 We design websites, we build websites, we host websites, we set up your email, we manage your email forms, we can develop your website and also provide e-commerce and interactive websites.
With over 10 years experience in web design, we have seen a lot of changes in the way that the internet has evolved. Whatever your requirements we can advise and design the perfect website for you.
Your website will grab the attention of a visitor for the first 7 seconds of their visit! If they don't see what they like or need in that time, they are soon moving onto the next one. We believe that small businesss should have a website that is clear, fit for purpose, well laid out and informative.
Please take a look at some of our work below:
---
We have over 20 years software experience.